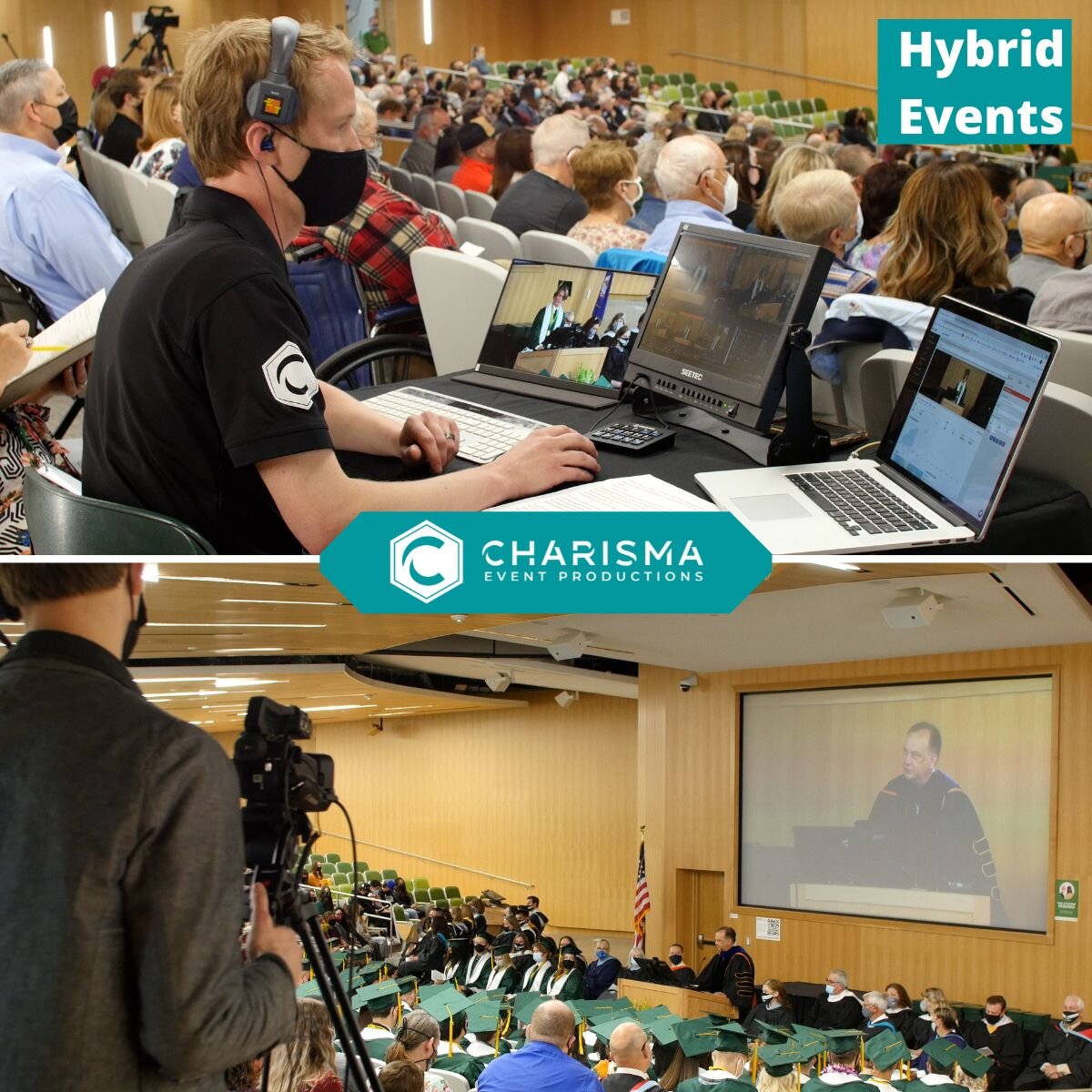 Jul 17, 2021
Are Hybrid Events the Future of the Industry?
After what many leaders in the events industry agree to be a game-changing year for everything from conferences and weddings to tournaments and festivals – what is your opinion on the future of events? Here at Charisma Event Productions, we've experienced an influx of clientele that desire to incorporate the "hybrid event" format into their activity calendars moving forward.

Will most organizations and companies adopt the newer hybrid style of both in person and virtual guests? We recently produced a hybrid high school graduation, and the principal expressed her intention to execute all future graduations as hybrid events.
After receiving similar feedback from many of our clients, here are FOUR reasons why we believe that hybrid events will become the new normal:

1) Unlike in-person events, the virtual cost of hybrid events does NOT increase with additional virtual attendees (at least with our virtual model). Our charges remain consistent whether your event has 50 virtual attendees or 5,000. Live streaming your in-person event drastically increases the number of people who can attend.

2) Content is KING. Having a high-definition recording of your in-person event allows you to repurpose the content to use on social media, internal market, etc.

3) People are EXPECTING companies and organizations to provide a virtual experience. COVID has shown the world that every meeting, summit, product launch, etc., does NOT can have equal, if not greater success when produced virtually. Instead, many people can have a very similar experience from the comfort of their own homes without the time or expense of travel.

4) Virtual event production is the FUTURE, and there is no doubt about that. Netflix, YouTube, and countless other platforms have shown us the power of virtual content streaming. We have a feeling that organizations and companies who don't readily embrace the hybrid event model may be far behind their competitors in just a few years' time.

Do you agree or disagree? We would love to hear from you!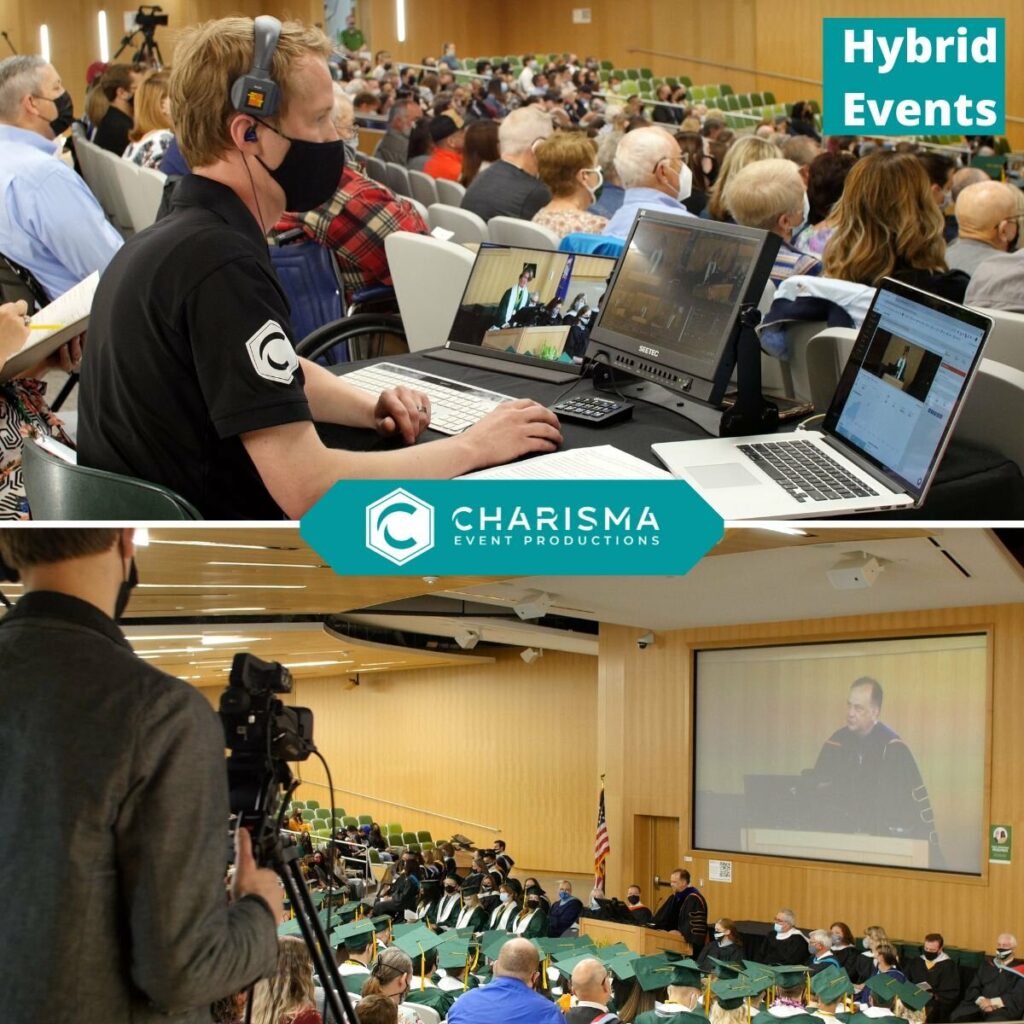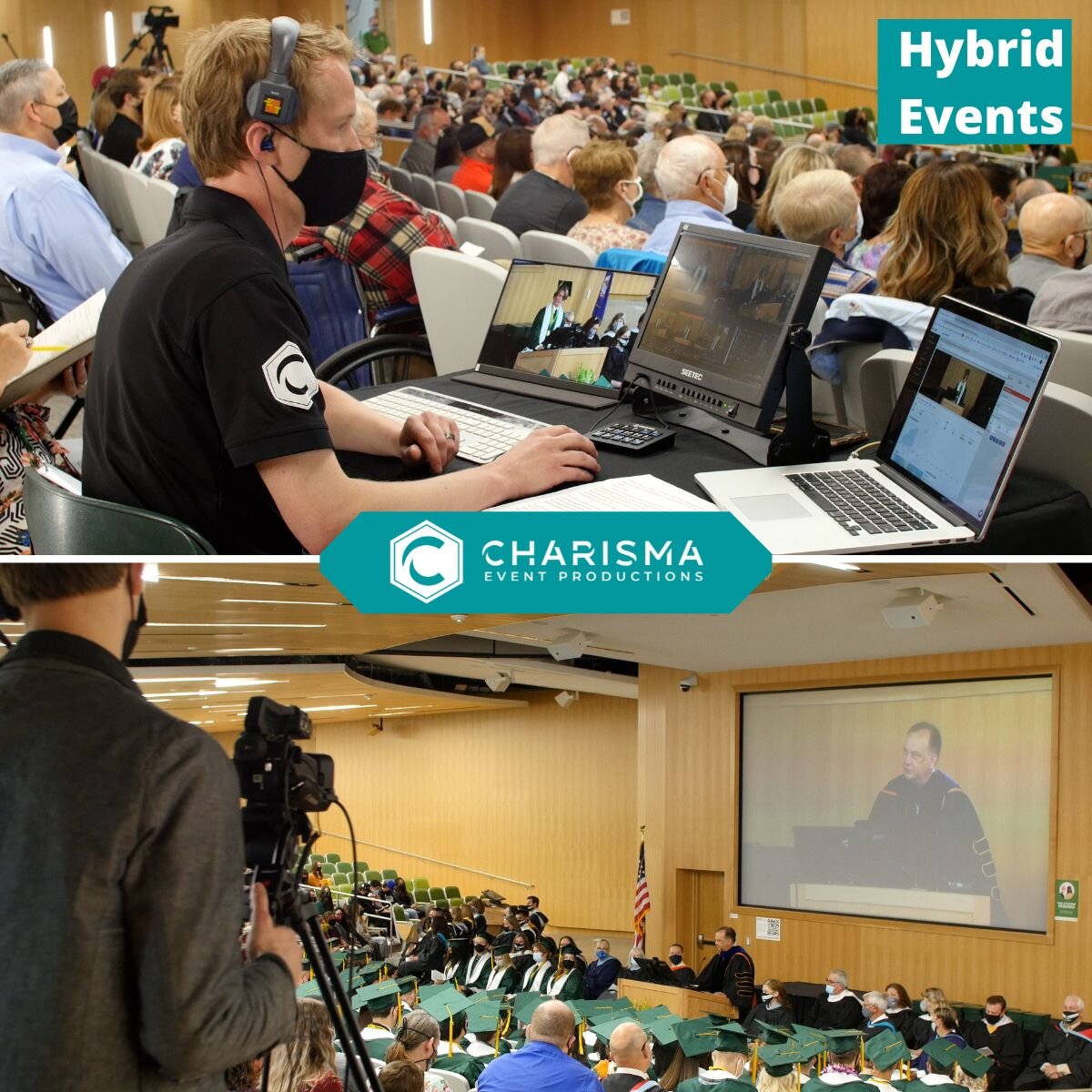 Bring Your Event to Life
Our team is here to help you design and execute a flawless event. Let's get started with some basic information to start the quote process.