About
Charisma Event Productions is a full-scale event production company. We offer live streaming, video production, audio visual, and more.
About:
Cooper Brown entered the event production world in 2009 before founding Charisma Event Productions. He has continued to innovate the core parts of live and virtual events ever since. Rather than positioning Charisma to become the largest audio visual company in Utah, he seeks to earn the best reputation through the high-quality service his top-tier team provides equally across their wide range of clients.
The Charisma Event Production team is made up of talented, honest, and determined humans. We actively treat every client like they are our only client and go above and beyond the expectations. That's just who we are.
Our production staff consists of live streaming technicians, audio engineers, A/V techs, videographers, and lighting designers who take an artistic approach to their work. Our office staff consists of dedicated full-time employees who manage each project and ensure that our clients' visions are brought to life.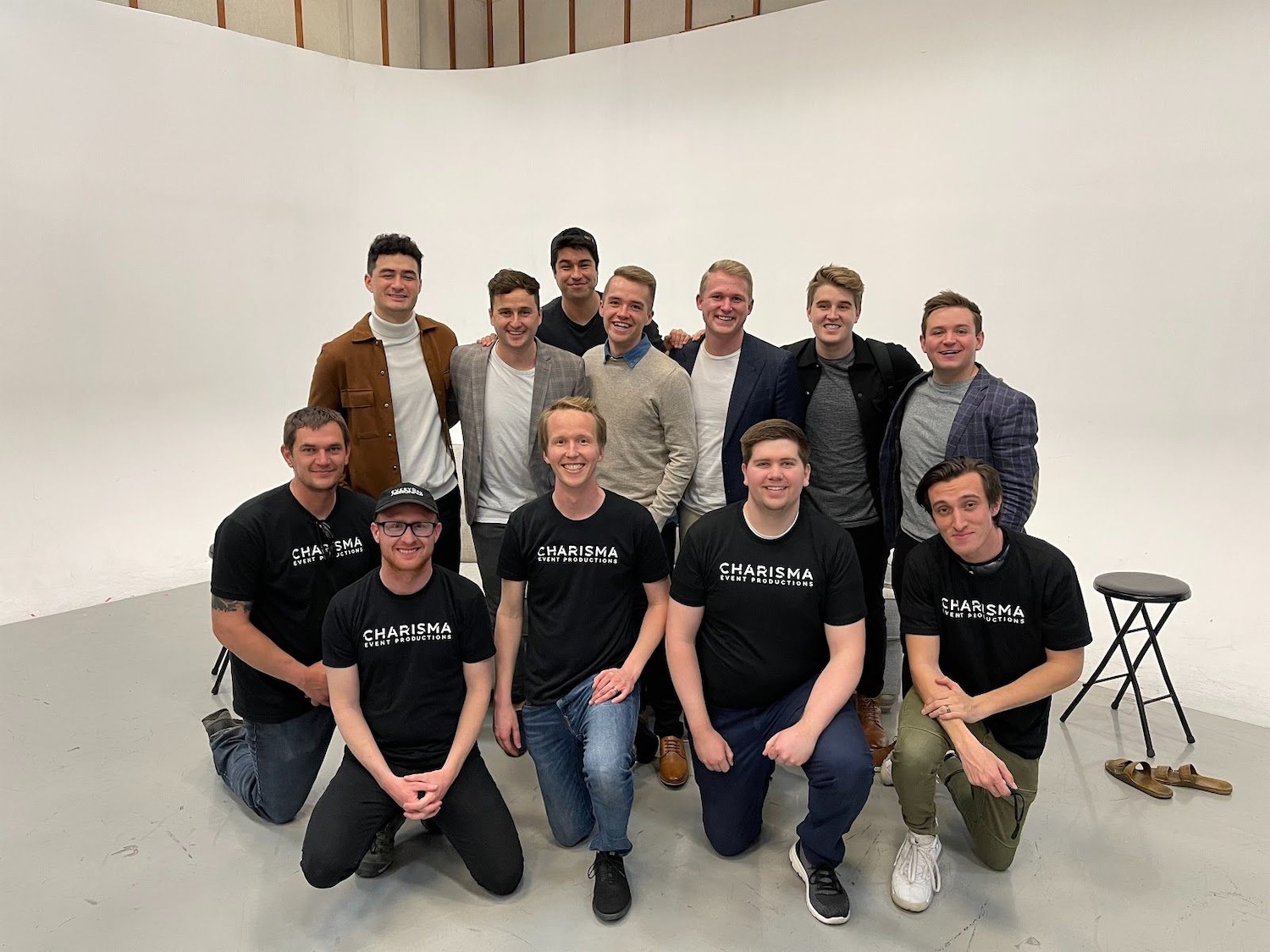 The Charisma staff was very responsive and easy to work with. They catered to our personalized needs and even managed to redo our set-up due to a last minute change in venue! The production was beautiful, professional quality.
– Jennilyn Derbidge
Principal of Utah County Academy of Sciences
Charisma Event Productions live streamed our company's two day webinar with over a thousand registrants. They did an excellent job. I highly recommend Cooper and Charisma Event Productions.
– Katherine Laughlin
Extreme Panel Technologies
The lighting was seriously worth it and they had such great ideas for the displays. I could go on and on about the things Cooper has done for me and my business.. I'll be hiring him every year for my company.
– Katara Martin
Great Salt Lake Spirit Association FAQ
We already hired another A/V company but they don't live stream, can we hire you just to live stream?
Absolutely! In fact, we work closely with several other production companies to handle the virtual side of their events since that is our bread and butter.

How much do you charge?
We offer a wide variety of services from projector rentals to full event production. Due to the breadth of services we provide, the best way to get an accurate quote is to send us a message.

What services do you offer?
Multi-camera live streaming, video recording, video editing, photography, lighting designs, audio reinforcement, A/V rentals, draping, and more. If you need something we don't provide, just let us know so we can bring in a talented partner to manage that aspect of the event.

I'm having a small event. Will you work with me?
Of course! We provide audio visual services for everything from weddings, schools, fundraisers, and family gatherings to company summits, product launches, and sporting events.

Do you travel outside of Utah?
Yes. We travel anywhere in the lower 48 states.

How do we sell tickets to our virtual or hybrid event?
We have a secure ticketing system that restricts virtual attendees from sharing your link with anyone. This means that you can charge for virtual attendees without worrying that the live stream will leak.

Bring Your Event to Life
Our team will help you design and execute a flawless event. Let's get started with some basic information to start the quote process.