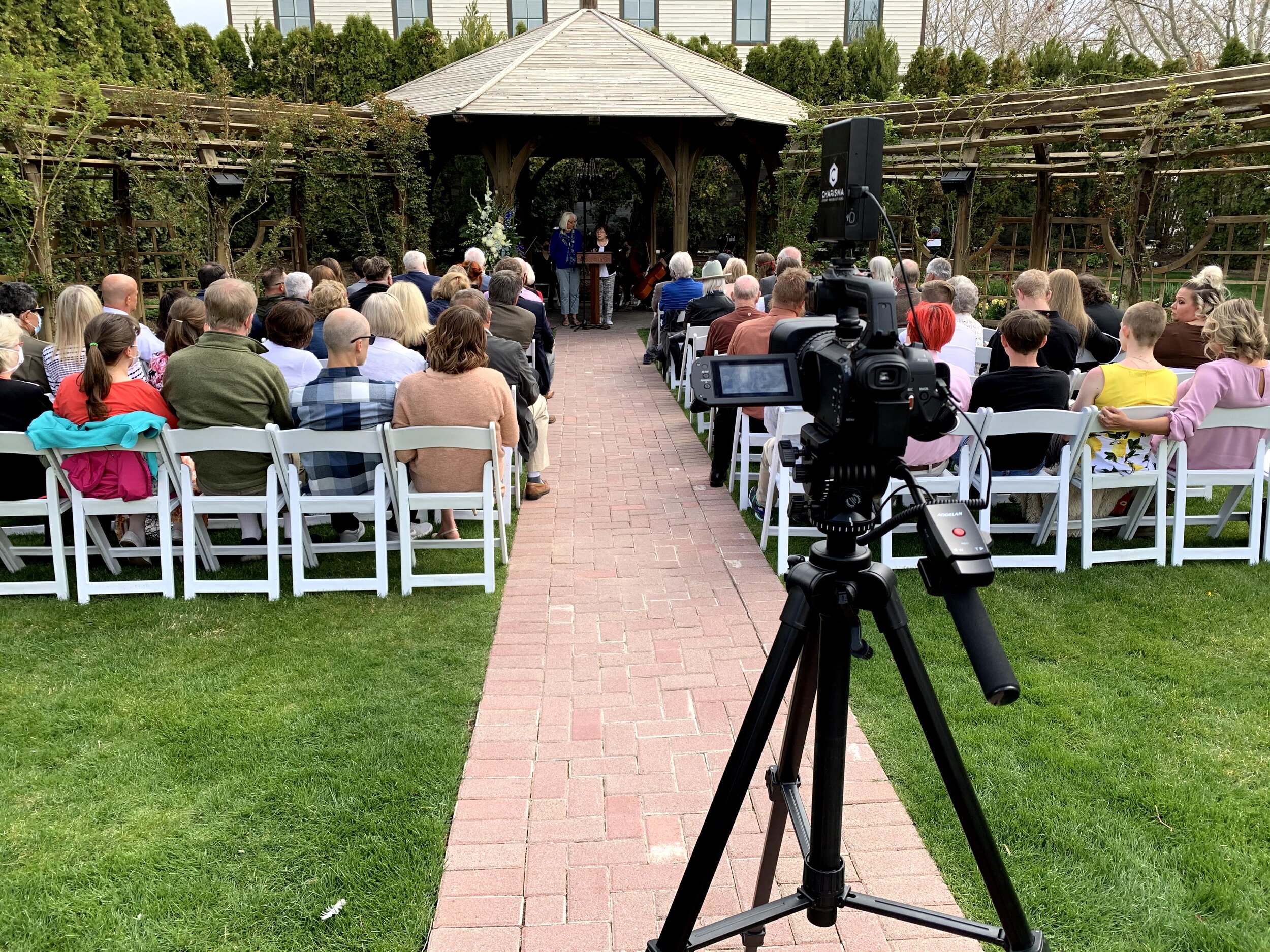 Oct 19, 2021
Funeral Livestream and Recording Services
If you're reading this, we're sorry for your loss. It's a difficult process and we want to help support you during this time of need. We are very lucky to have the technology and capabilities to help connect family and friends with the funeral or memorial service so everyone can get closure and express their love to the family.
WHY HIRE US?
Our setup is very discrete and small so we don't take away from the main focus – your loved one(s). 
We typically use two wireless cameras and always bring a wireless microphone that attaches right next to the podium in the funeral home. This way we can pull perfectly crisp audio so online viewers can hear every word of the service. 
We are always careful in our camera placement – we won't show anything the family wouldn't want to be seen online. 
We record the entire service. That way the family and their posterity will have that memory recorded, which will last forever. We provide this recording immediately to the family the next day. 
Work or other obligations may keep loved ones from being able to watch the event live. We are able to keep the recording online as long as your family would like so others can view the service at a time that works for them. 
Most people don't think about this, but the internet service at funeral homes is typically not sufficient for a quality Livestream. We provide our own high-end internet so you won't have to worry about a poor viewing experience.
Because we provide our own internet and own battery-operated equipment, we can also livestream the graveside service if you're interested.
We've been able to livestream funerals and memorials throughout Utah County, Salt Lake County, and Summit County. If the livestream will be taking place outside of Utah, please don't hesitate to reach out – we're available to travel.
NEXT STEPS
Once the funeral dates are confirmed, family can reach out to Charisma Event Productions via email (hello@charismaeventproductions.com), call/text (801) 419-4799, or fill out this form to discuss. As soon as we have some general information, we're here to take care of the rest!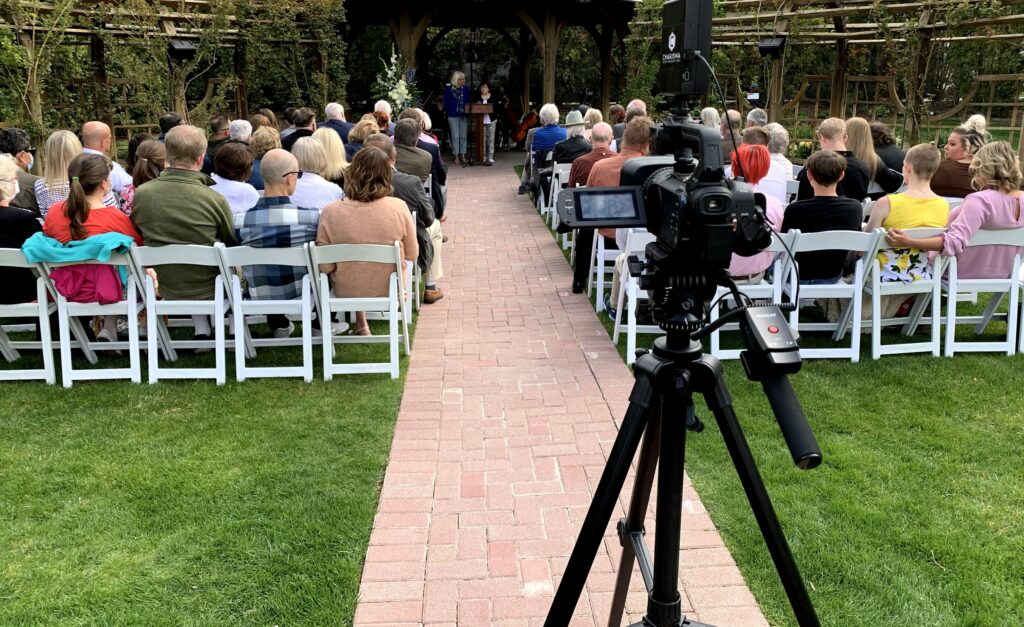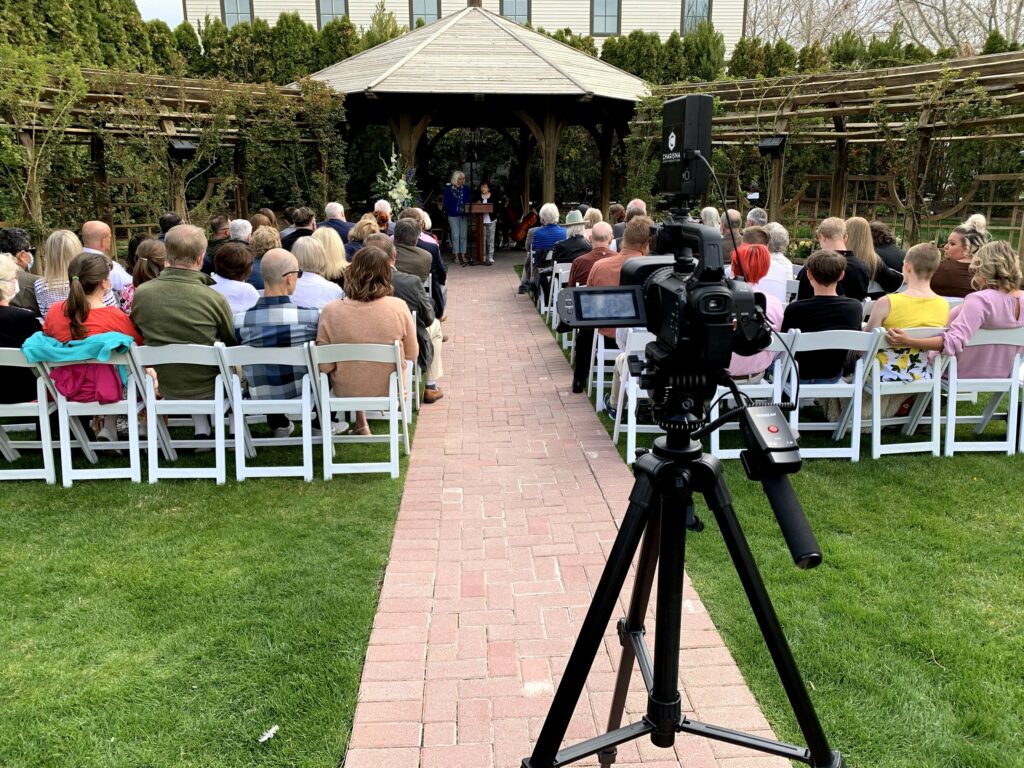 Bring Your Event to Life
Our team is here to help you design and execute a flawless event. Let's get started with some basic information to start the quote process.