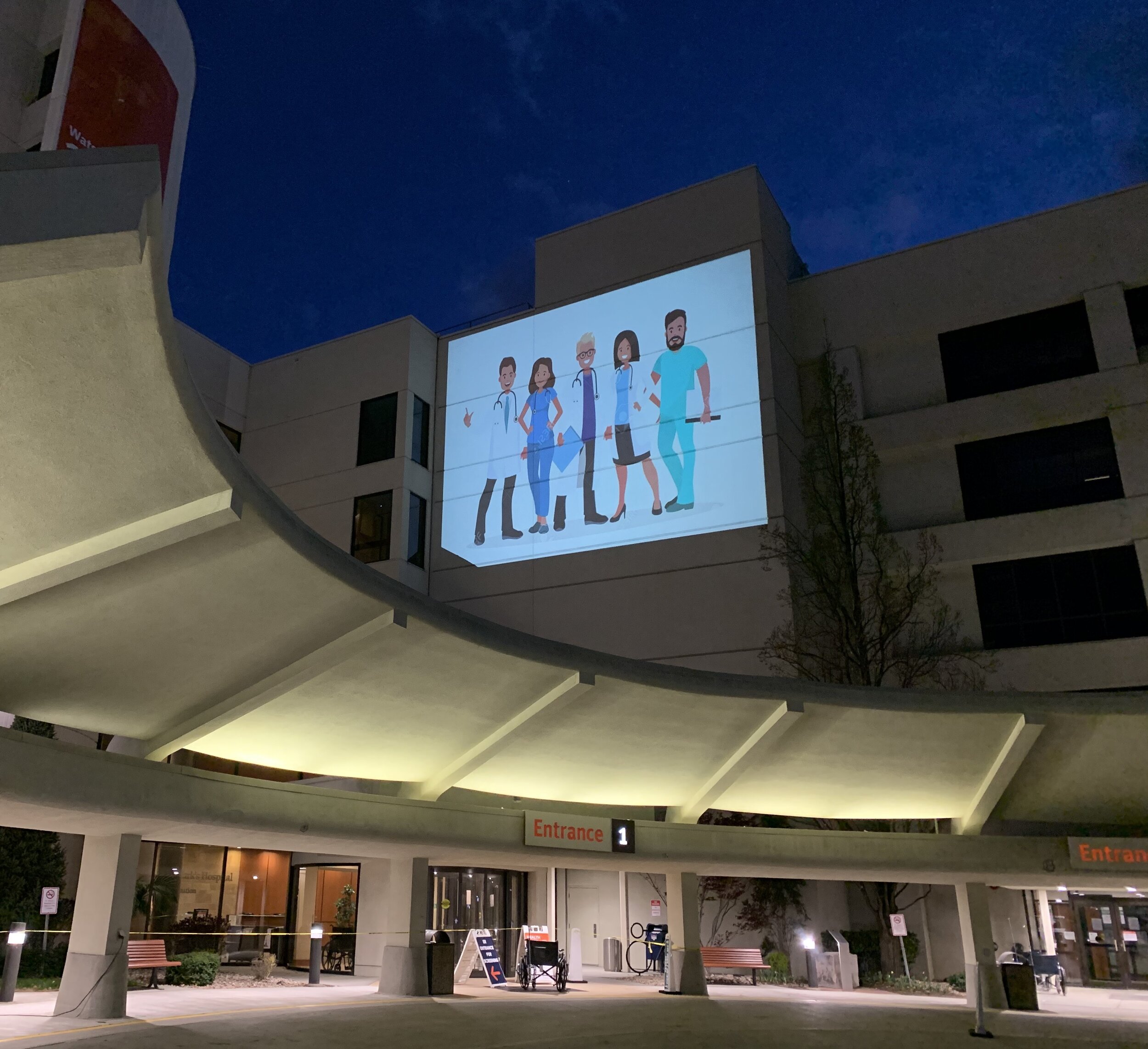 May 19, 2021
A Light Show to Thank Our Essential Workers!
Last year, we partnered with St. Mark's Hospital to create a light show on their building to thank our essential workers. It was the absolute highlight of our year to volunteer our services to make this happen. We were even featured on KSTU Fox 13 TV, KSL 5 TV, and ABC4! The hospital staff, their families, and even curious community members gathered around to watch the tribute to our everyday heroes.
It was an extremely challenging year for our event companies (Charisma Event Productions & One Above Entertainment). In a matter of days, our entire events income was completely wiped out – just before one of our busiest seasons. We felt as though we needed to remain optimistic, and we brainstormed how we could use our skills to give back to our community. It was an incredible reminder of why we do what we do. We will never forget this incredible light show. Now, on the other side of the pandemic, both companies are thriving, and we are extremely grateful! We look forward to serving Utah and the surrounding areas for many years to come.
"Charisma Event Productions brought hope to our community of care givers during the pandemic with their excellent nighttime building lighting and video presentations at Timpanogos Regional and Mountain View hospitals. The visual effect was outstanding, and the production quality was equally good. Charisma obviously knows their stuff, and they are great to work with. I look forward to using them again for future events." – Nathan B.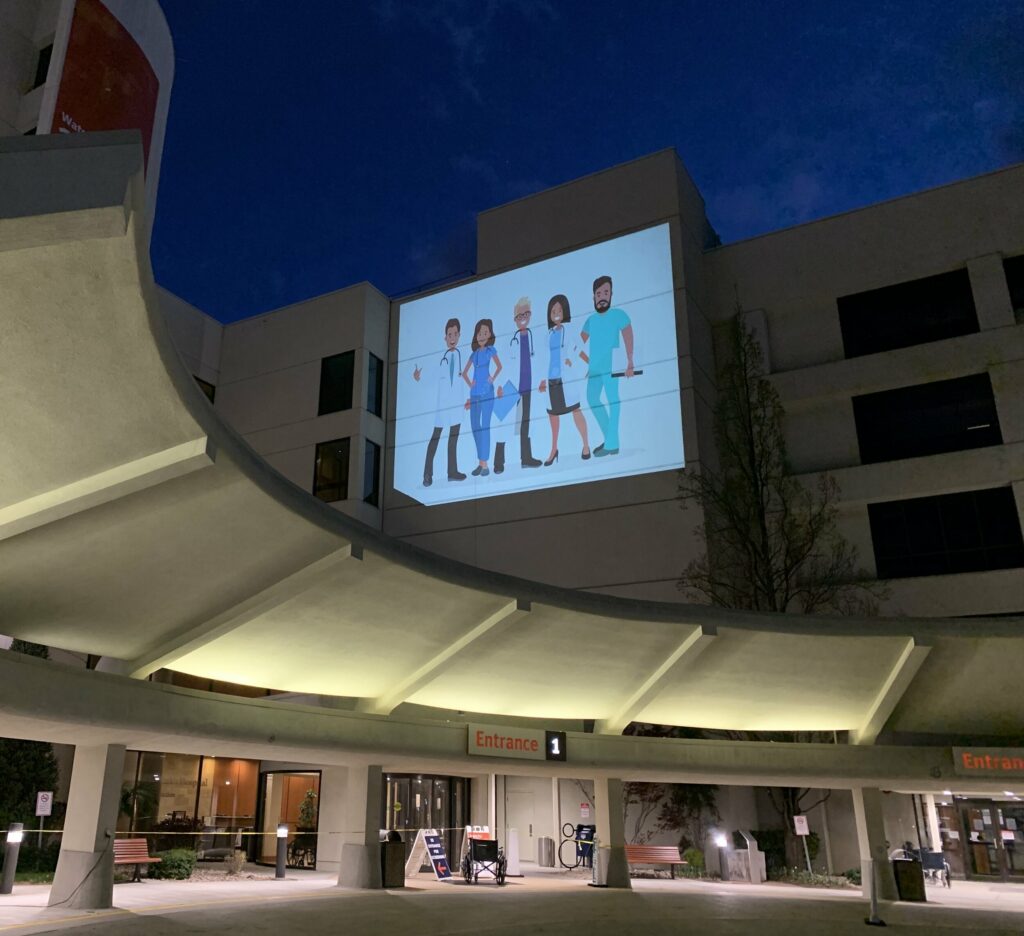 Bring Your Event to Life
Our team is here to help you design and execute a flawless event. Let's get started with some basic information to start the quote process.