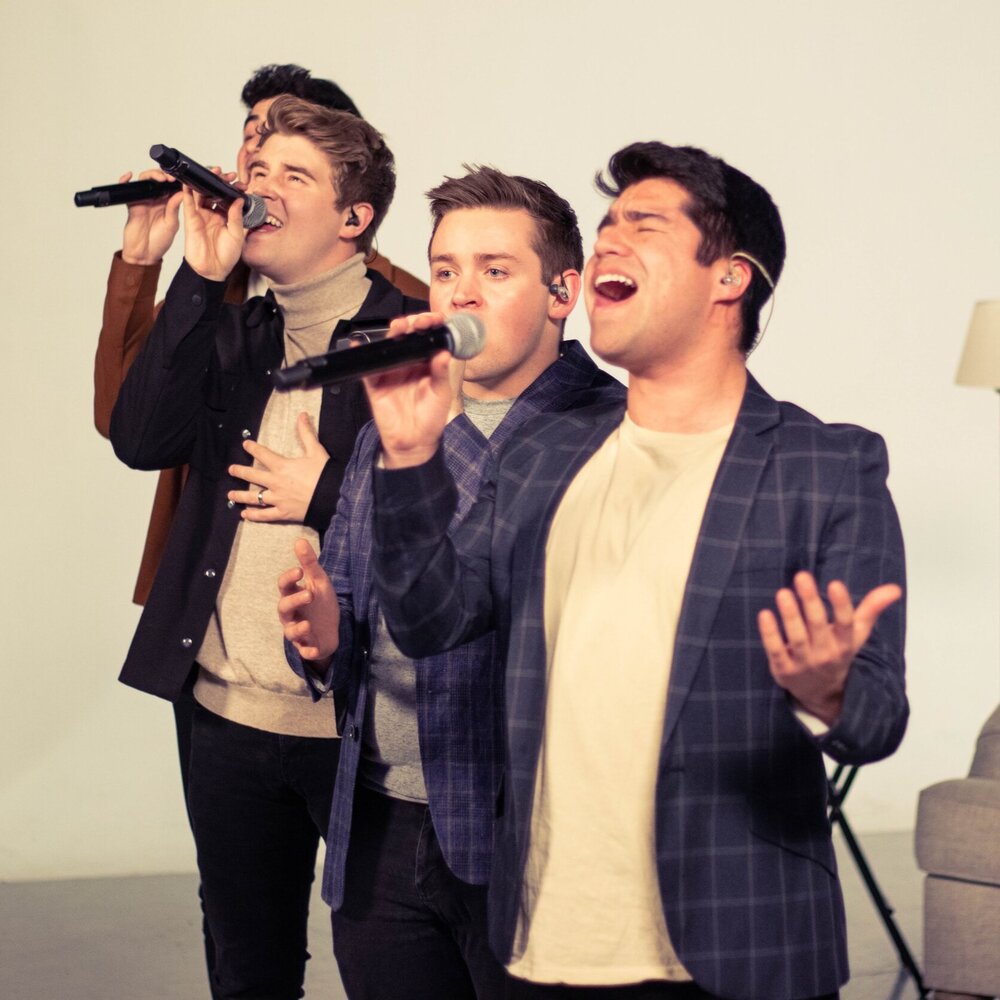 May 07, 2021
Vocal Point Live Stream Concert!
BYU's award-winning nine man acapella group, Vocal Point, approached us a short time ago requesting that we assist them in the release of their new self-titled album. We worked together with each member of the group to create a fun and exciting album drop, which culminated in a live-stream concert and launch party! With live music having gone on a year-long hiatus, we were thrilled to work with these musicians to bring the excitement of an in person show to their millions of fans.
With four unique camera angles, and one on a jib, we captured every moment of this special performance. Pre-recorded videos of each performer were seamlessly incorporated throughout the live concert, displaying the name of each performer in the "lower third" of the screen, to introduce them to their virtual audience. They also used this opportunity to advertise their incredibly popular YouTube channel, and the exclusive new option to subscribe to paid content, only released to their biggest fans!
It was such an incredible opportunity to work with the Utah-based group, that has amassed millions of YouTube views, Spotify plays, and has collaborated with the heavy hitters in their genre. They're sure to have covered your favorite song with an ingenious a cappella arrangement! After working together closely, we successfully produced a music-video quality live stream that went off without a hitch! We enjoyed every moment of working together with these talented gentlemen to create an immersive, professional, and engaging album release concert. We believe that live streaming is the future of live music and will continue to be a special component of large concerts moving forward. You'll never miss a show again with virtual front row seat tickets! Bring Your Event to Life
Our team is here to help you design and execute a flawless event. Let's get started with some basic information to start the quote process.