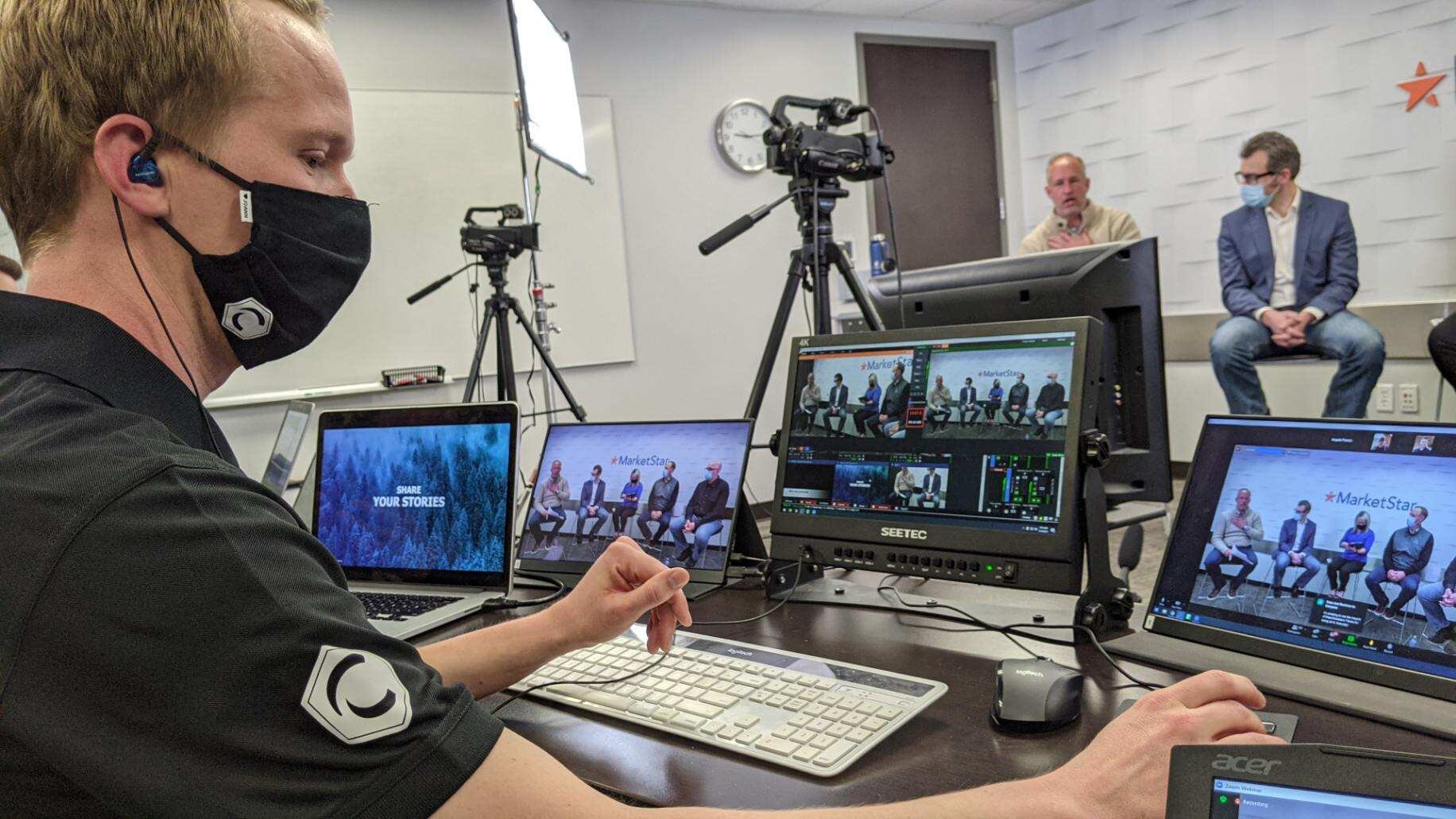 Aug 19, 2021
How to Monetize Your Livestream
In the last couple of years, we have learned that many people today prefer to participate in events from the comfort of their own homes as opposed to the arduous process of attending an in-person event. In the wake of this new phenomenon, the pay-per-view (PPV) model of event has become increasingly popular. This allows prospective attendees to watch live events by paying a few dollars to access them. The beauty behind this new, innovative event model is that the producers of these events are no longer limited to guests located in their specific area. We would like to share two ways you can begin to monetize your livestream!
1. Solicit on-brand sponsors to fund the livestreaming of your upcoming event. By doing this, you are able to provide the livestream to your viewers free of charge, which consistently results in a large viewership. You will automatically have a built-in value point to share with your sponsors, in that a wide exposure of their company or product is guaranteed. This will ensure your potential partners that their money will be well spent.
2. Our production company has access to sleek and secure software that produces a quality of stream that allows us to charge people per live viewing ticket. When the viewing link is shared with the paid attendee, they are unable to share it with anyone else. This secure method is an incredible way to create revenue for the company livestreaming. We see this becoming commonplace in the near future.
If you are interested in more ideas, please contact us, and we can assist you in profiting from your upcoming livestream event!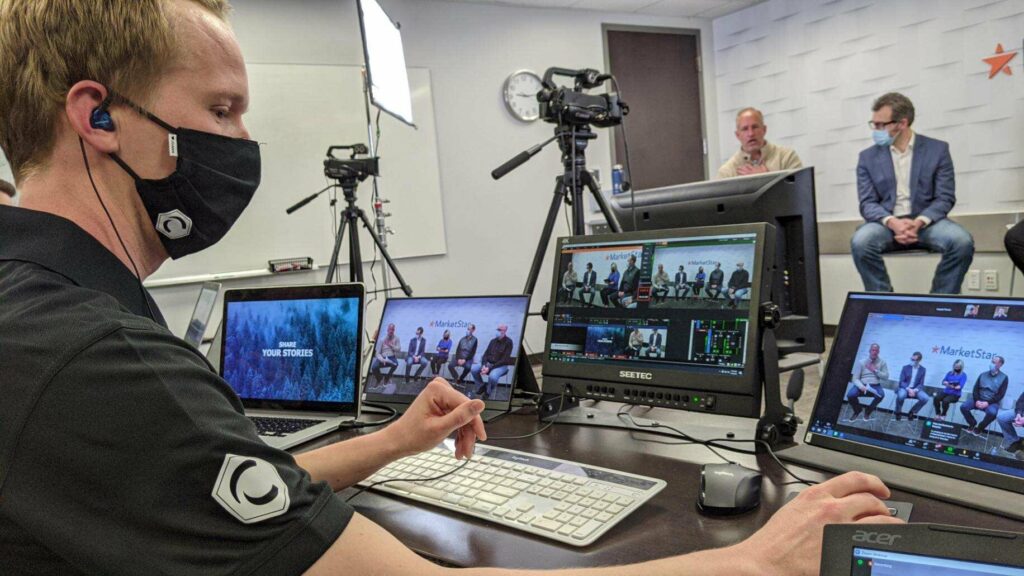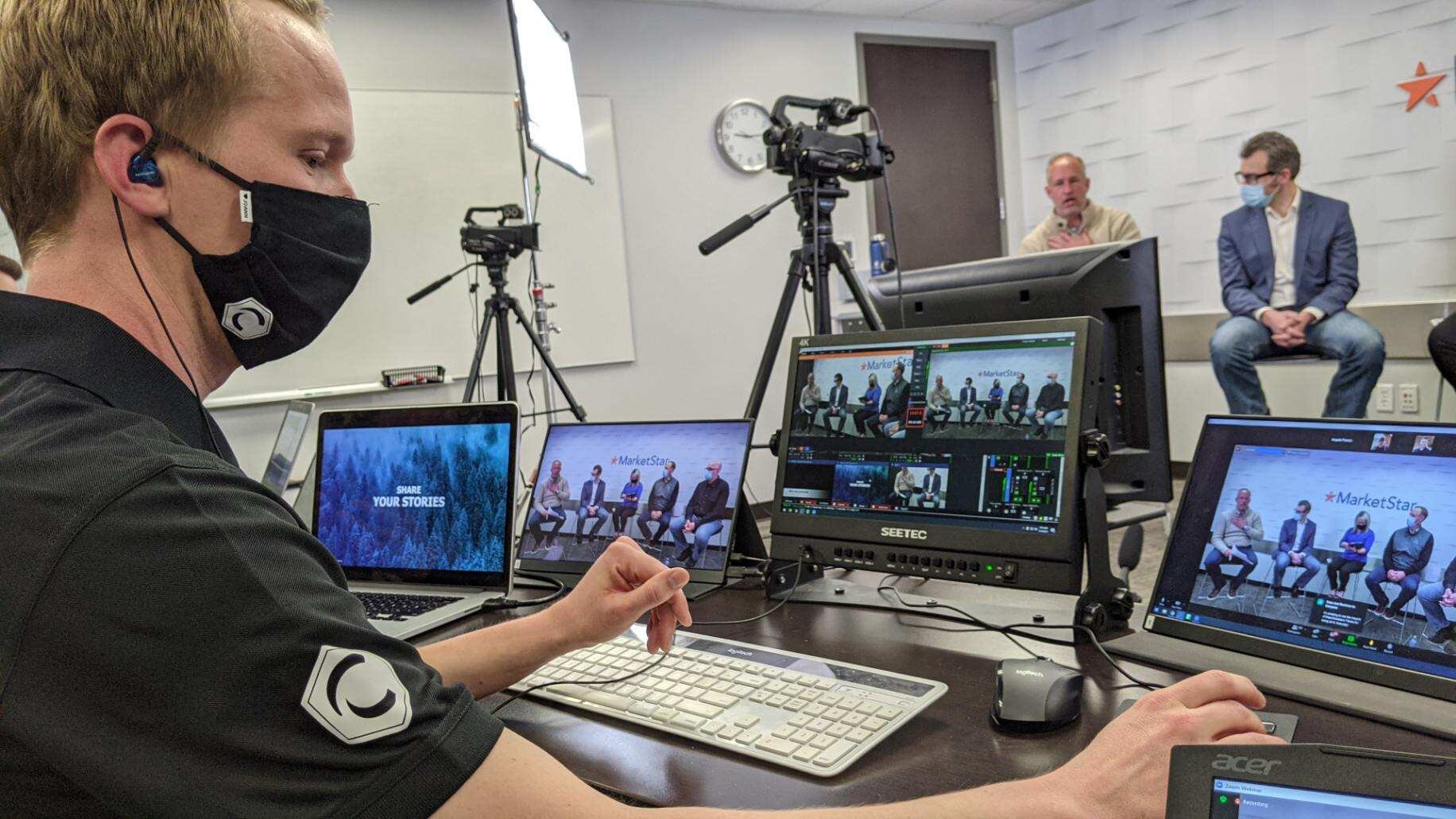 Bring Your Event to Life
Our team is here to help you design and execute a flawless event. Let's get started with some basic information to start the quote process.