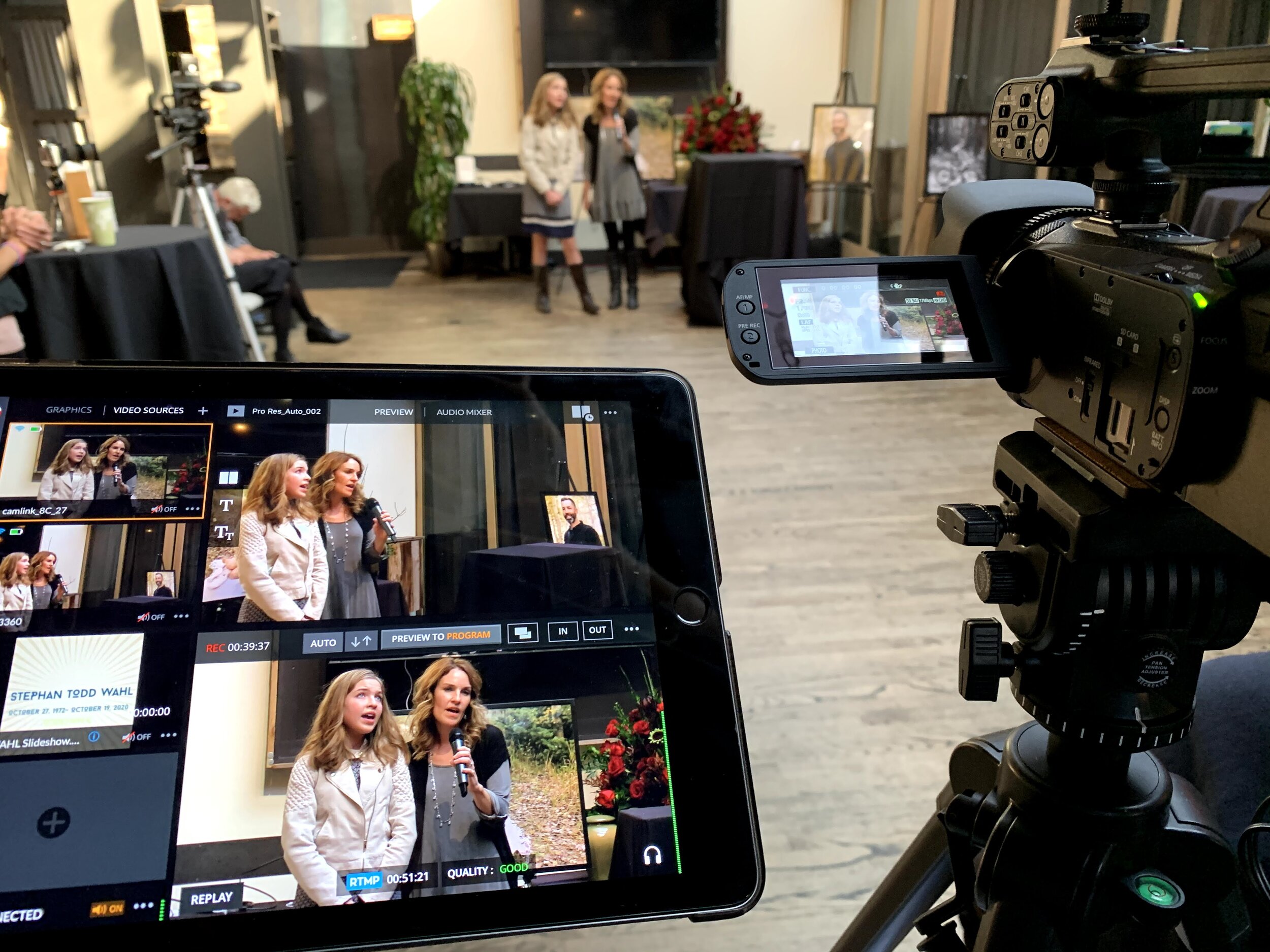 Jul 31, 2021
How to Livestream a Memorial Service
In the last two years it has become increasingly popular, and often, simply a necessity to livestream memorial services or funerals. In most cases, funerals and memorial services have attendees from all over the nation, and occasionally, the world. These attendees may not necessarily have the financial resources, time, or emotional capacity to fly out for the memorial of a loved one, but of course, would still like the opportunity to be a part of it. We believe that live streaming funerals and memorial services not only lessens the burden to those planning the service but can truly have a positive impact in the lives of those touched by the person who has passed.
When we livestream funerals and memorial services here in Utah, we work closely with the family to create a private video link to share with loved ones to ensure that the viewing experience is private, and that it cannot be shared freely on the internet. We also incorporate a photo of the loved one who has passed and create a personalized image to display before and after the event. For the actual livestreaming portion, we bring two wireless cameras so that there are no wires to trip over, and that our techs filming the event will go unnoticed. We also utilize wireless microphones to perfectly capture the audio to ensure that viewers don't miss a single word. In addition to this, we provide our own cellularly bonded internet, as funeral homes often have unreliable signals. By using cellular bonding, we are not only able to livestream the memorial service but can travel with the procession to livestream the graveside service as well. In the days following, we provide a recording of the service or services, so everyone can always remember the stories and memories shared on that day.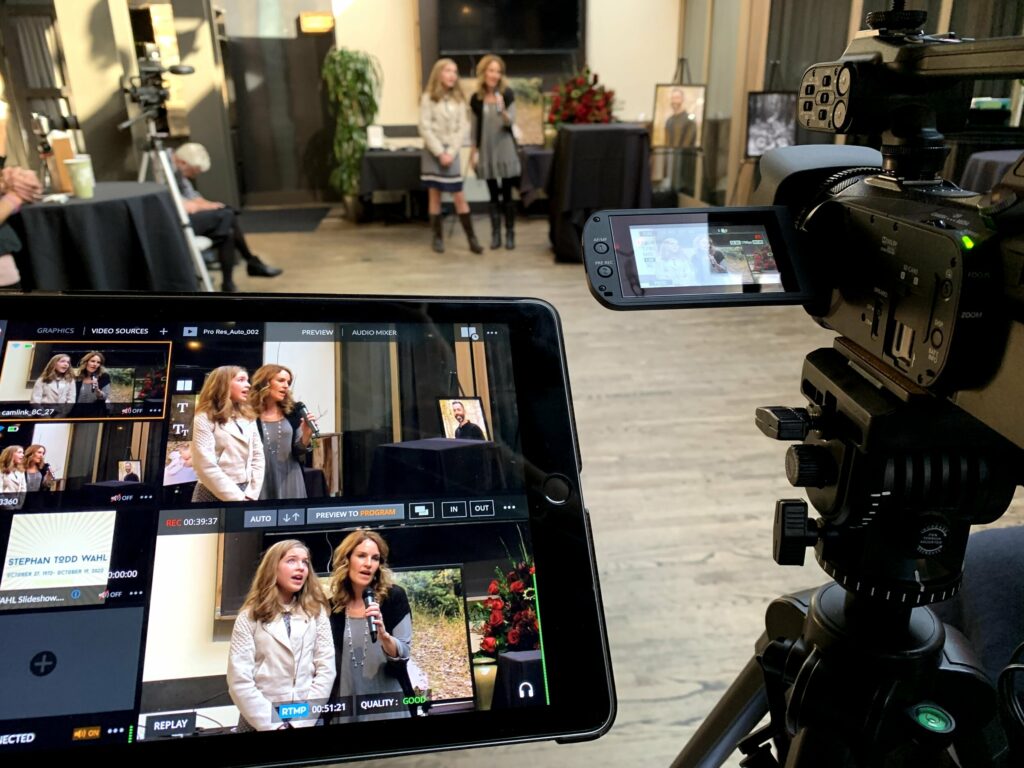 Bring Your Event to Life
Our team is here to help you design and execute a flawless event. Let's get started with some basic information to start the quote process.