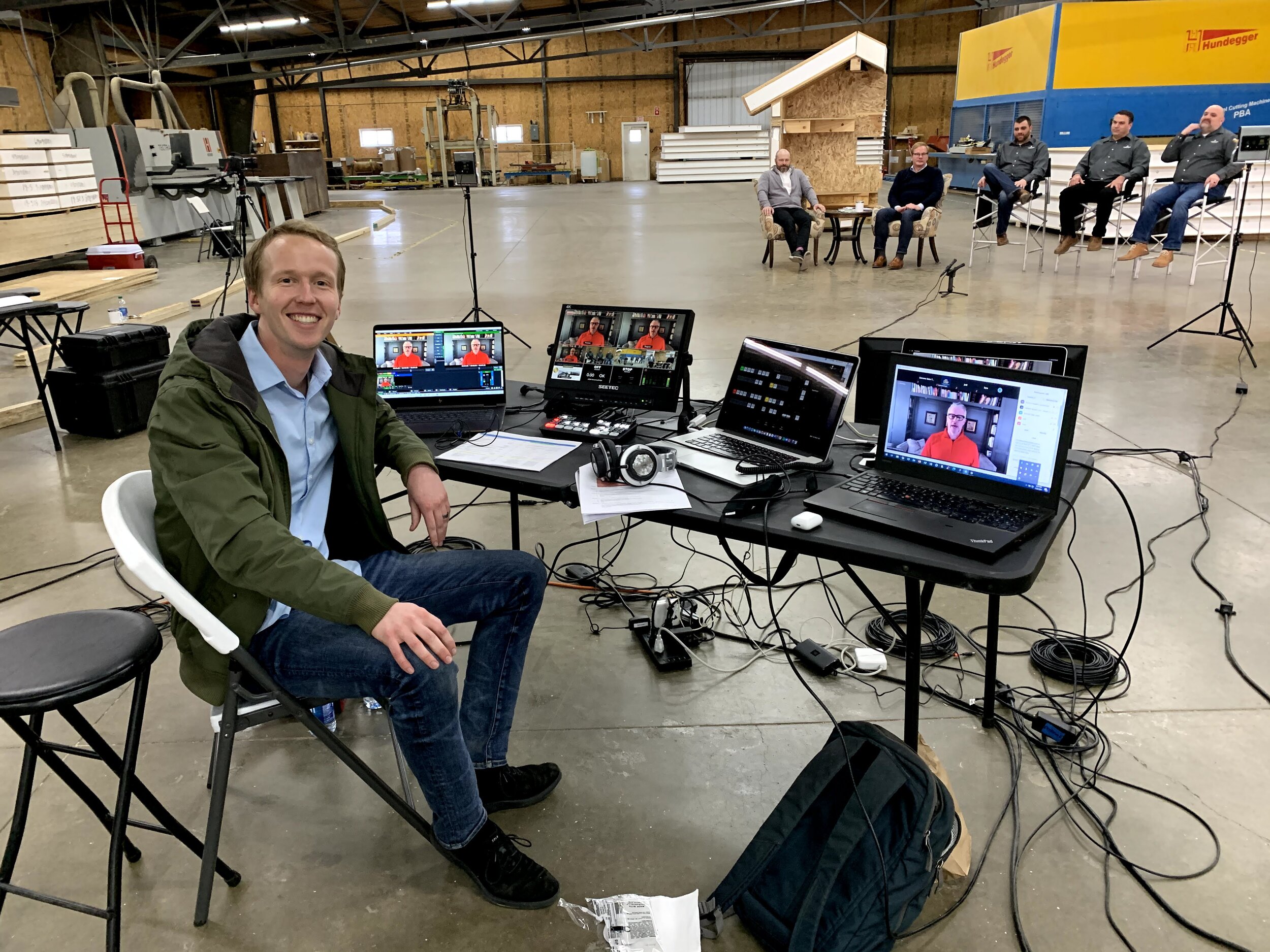 May 22, 2021
Extreme Panel Live Stream Adventure
Our line of work often takes us to many unexpected destinations. A few months ago, Minnesota-based company, Extreme Panel, frantically reached out to us regarding their upcoming virtual summit. In their preparation, they realized that they did not have the specific live-streaming knowledge to produce this caliber of virtual event. Through word of mouth, they were referred to Charisma Event Productions. During our first call, they shared their technical concerns and roadblocks that had popped up during their planning process. For every concern, we provided a unique and reliable solution. Their stress levels immediately lowered. We could both tell that this virtual summit was going to be a huge success because of our partnership!
A week later, we travelled from our Utah HQ to Minneapolis, MN! From there, we drove 2.5 hours to the small town where summit took place. We set up all the cameras, internet, microphones, lighting, confidence monitor, broadcasting switcher, and livestreaming computers the day before, and did a run through. It looked, sounded, and felt top-notch.
We had such a great time broadcasting Extreme Panel's event, and are confident that it exceeded everyone's expectations. Whether it's a mountaintop in Utah, a small town in Minnesota, or anywhere in between – we've got you covered when it comes to live-streaming your next event. Our unique and reliable technical solutions guarantee an uninterrupted stream, no matter the location. Do yourself a favor and drop us a line to find out how we can take your event to the next level with our top of the line live-streaming services.
"Words (nor stars) can adequately express my feelings toward Cooper. He recently worked with my company to live stream a two day webinar with over a thousand registrants. This wasn't a typical zoom webinar – it was more like an 8 hour program that went between 50 minute videos to a live stage talk show situation. After speaking with my Zoom Rep, he assured me this was something I could easily handle without needing to hire a technician to help stream it.

After doing a quick test run, I discovered THAT WAS NOT TRUE!!!! ZOOM CAN NOT STREAM VIDEO FOR 50 MINS AT A TIME WO GLITCHING OUT OR GETTING OFF SYNC.

When I realized this (two weeks before the event!!!) – Cooper swooped in like a freaking super hero.

I can not thank Super Cooper enough. He set up everything the evening before. We did a quick run through, and he warned me there might be a hiccup or two at first, but that we would still have an amazing event.

I ran the webinar from Arkansas, while he was on set in Minnesota. We were in constant communication throughout the next two days. Oh, and because of Super Cooper's advanced technology, he was able to stream 50 minute videos through zoom in High Def and without glitches or getting off sync. He did an excellent job.

I highly recommend Super Cooper and Charisma Event Productions." – Katherine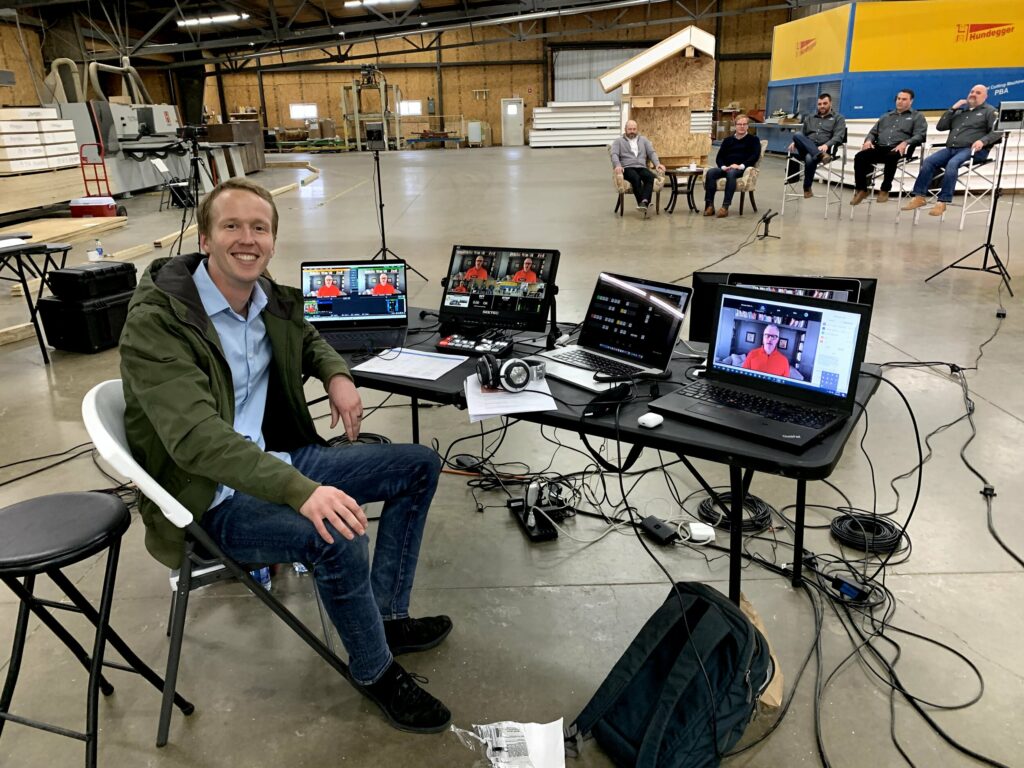 Bring Your Event to Life
Our team is here to help you design and execute a flawless event. Let's get started with some basic information to start the quote process.