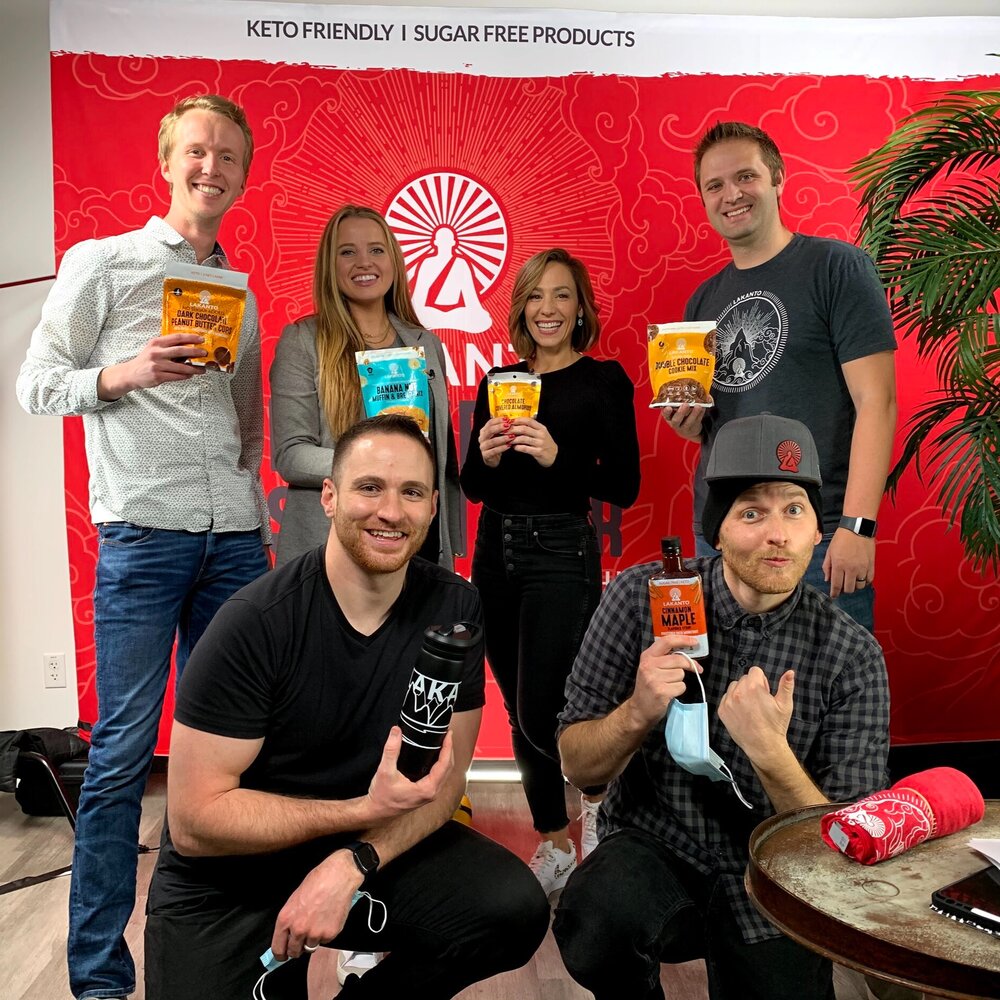 May 04, 2021
Lakanto Live Stream
Here at Charisma Event Productions, we have seen a huge popularity increase in our live-streaming services for Utah and the surrounding areas. Our clients have found this not only to be a go-to option due to the recent pandemic, but a perfect way to connect with their customers from all over the world.
Recently, we were thrilled to partner with Lakanto foods on their latest product launch. Lakanto was announcing a new line of delicious snacks they were adding to their brand's collection. They offer a wide variety of foods that are sweetened with Monk Fruit, a sugar substitute. Their products are not only diabetic friendly, full of antioxidants, and anti-inflammatory – but are also perfect for the popular Keto diet. This is revolutionary in the health food industry, and we knew that we were the perfect company to help them get the word out!
We worked closely with their team on an interactive livestream that allowed them to successfully reach their global audience.

Our custom landing page showcased exclusive offers only available to viewers, which incentivized customers to log in and participate. We created a pre-show countdown to pump-up the audience, and even added in customized introduction graphics for each team member that presented an item. When combined with live giveaways and seamlessly incorporated pre-recorded commercials, our livestream resulted in 400% of the projected sign-up rate – (over 5,000 people in total!)

They sold thousands of dollars' worth of their new products within the first hour, which paid for our live-streaming services many times over. Our high-quality livestream services give our clients a unique opportunity to reach wide audiences, and we even provide you with a post-show copy of the livestream that you can showoff to customers, brand ambassadors, and potential partners. Want to see for yourself? Check out Lakanto's livestream below! Bring Your Event to Life
Our team is here to help you design and execute a flawless event. Let's get started with some basic information to start the quote process.