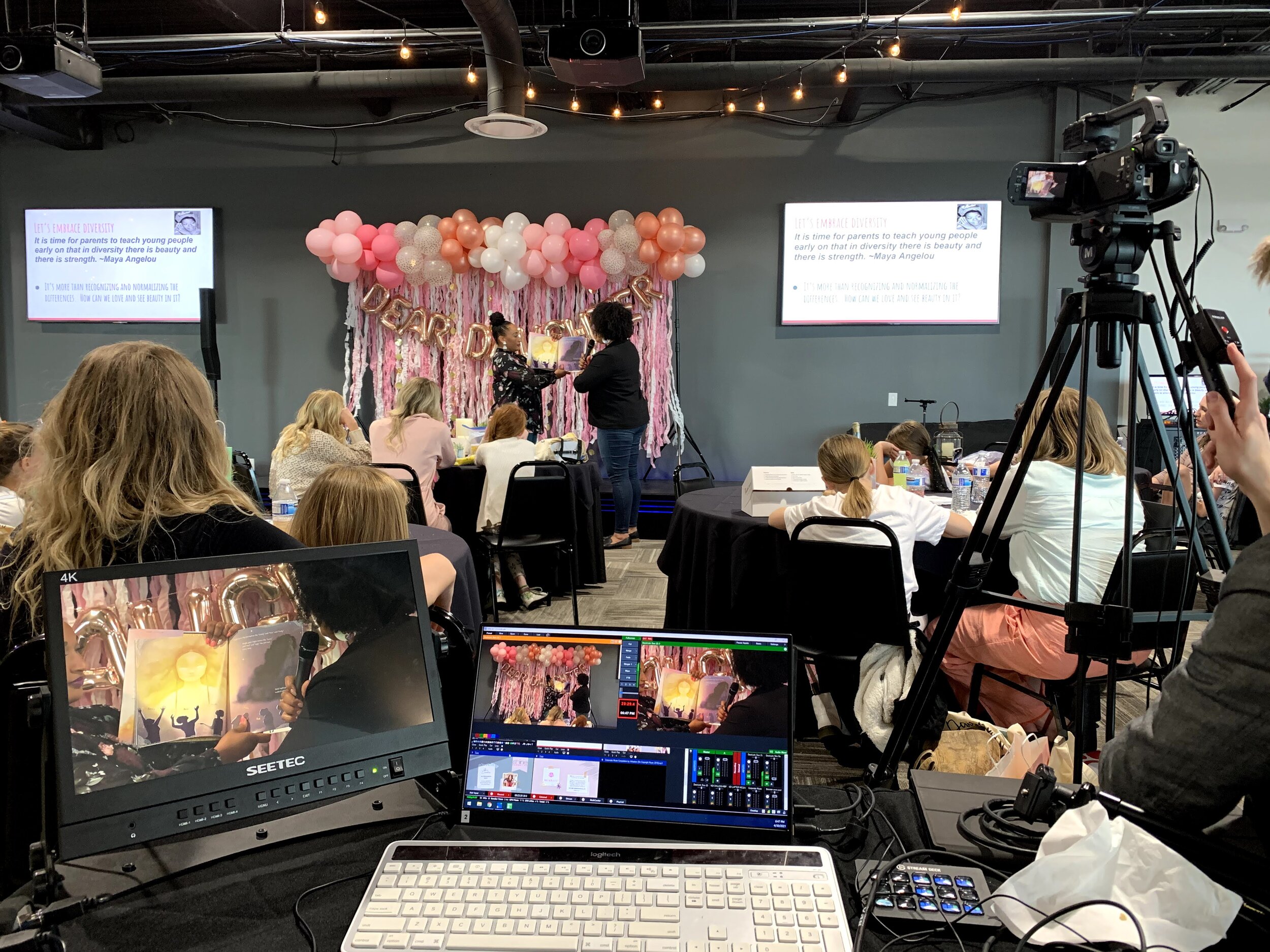 Oct 07, 2021
How We Set Up For Hybrid Events
STEP 1 – PREPARATION
Before going to a livestream location, we contact the venue to learn more about their internet speed and audio capabilities. If their internet isn't fast, we can bring in our own unit to power the entire livestream. We ask about audio because sometimes the in-house AV team will run the microphone audio and we want to pull that clear audio directly into our livestream. Having that conversation early on ensures that there are no surprises when we arrive – we are properly prepared with the right equipment.
STEP 2 – SET UP
Once we arrive at the venue, the first thing we set up is our base station. This includes our live-streaming camera filter that switches between various cameras located throughout the room. Then we set up the internet so we can do internet tests. The internet is the most important part of a livestream – it needs to be reliable and consistent. If the internet is being shared with a lot of people, that internet consistency will go down. For this reason, we'll bring our internet as a backup, just in case. After we've set up base with our monitors, we set up our cameras. Typically we'll set up one on each side and one in the center. One side shot is wide; the other side is tight. The main camera in the middle will go between tight shots and wide shots. This ensures a really dynamic experience for everyone watching.
STEP 3 – COLLABORATION
After setup is complete, we have our clients sit next to us at the base live streaming station and go over all the graphics and videos that they want so we can properly share them at the right time. We also act as our clients strategy consultant, giving ideas and recommendations to make sure it's a really cool experience. We then run through the event timeline to make sure we understand what to expect. For example, which presenters are virtual and which presenters are in-person.
STEP 4 – LIGHTS. CAMERA. ACTION!
We begin live streaming 10 minutes before start time to ensure laptops are set up properly with audio configured perfectly.
Showtime!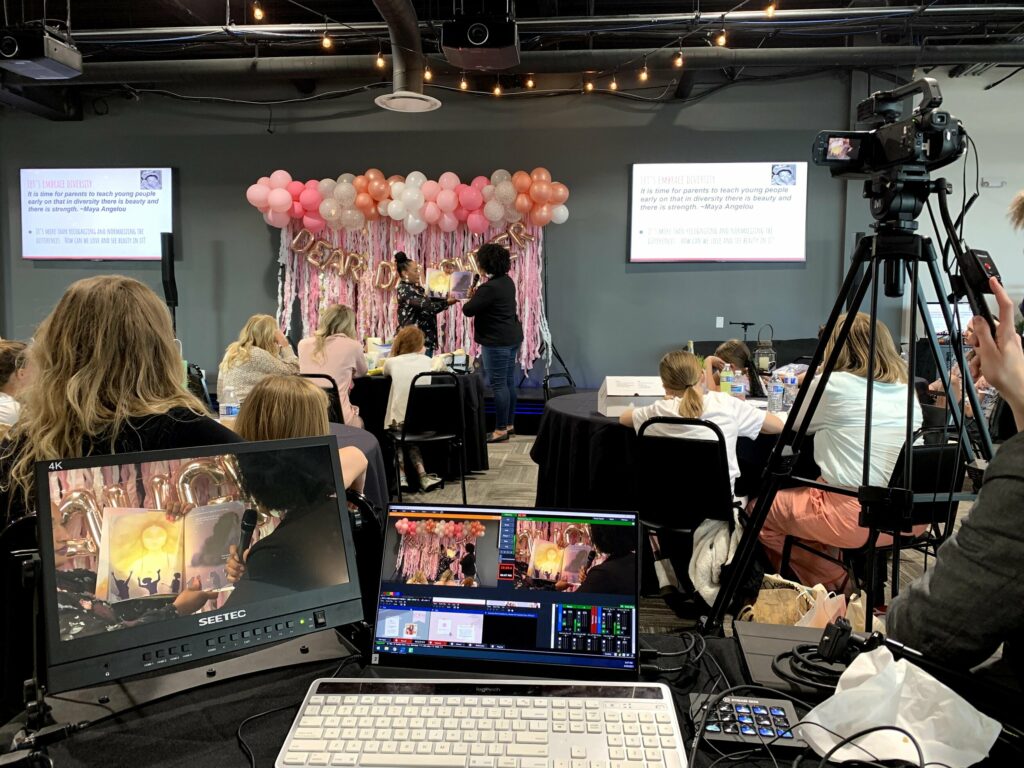 Bring Your Event to Life
Our team is here to help you design and execute a flawless event. Let's get started with some basic information to start the quote process.